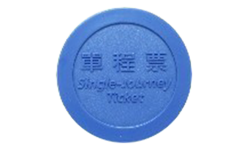 These include single-journey tickets and discount tickets for the elderly and disabled. Suitable for single trips.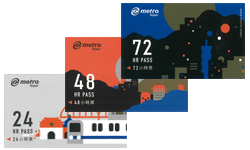 These include Taipei Metro tickets (one-day passes, 24/48/72hr Taipei Metro Passes), Taipei Fun Passes (Transportation Passes and Unlimited Passes, Exploring Passes, Classic Version, 2-day THSR Holiday Tickets and 2-day THSR Joint Tickets).
The All Pass Ticket is a periodical commuter ticket that covers nearly all public transport in Greater Taipei. It can be stored in EasyCards and Easy Wallet. The validity period of the ticket is 30 consecutive days from the date of activation (inclusive). The ticket is valid for unlimited travel on the Taipei Metro, New Taipei Metro Circular Line, Danhai LRT, Ankeng LRT, and all buses (except on those charging by distance) in the Greater Taipei area within its 30-day validity period. Cardholders also enjoy the first 30 minutes of any YouBike rental session within the Greater Taipei area for free (registration required). Valid for only one passenger at a time.
These include EasyCards, iPASSes, iCASH. These Stored value card can be topped up and are accepted both on public transports and for small payments.
These include event passes, group tickets, paper tickets (single-journey tickets for cyclists or passengers with pet strollers or double basses), and joint tickets.